Upper Voices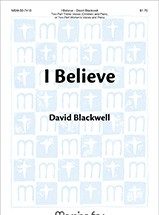 I Believe

Two-part treble voices and piano. MorningStar Music Publishers
Setting a poem written on a cellar wall in Cologne, Germany, in 1943 by Jewish children hiding from the Nazis, this piece delivers an intense message of love and peace in music filled with poignancy and quiet hope.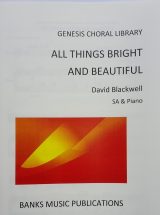 All things bright and beautiful

SA and Piano, words C. F. Alexander. Banks Music Publications (Genesis Choral Library 018)
A joyful two-part setting of this popular text, suitable for junior church and concert choirs.